Oppose NYC Jail Construction:
Turn out to City Hearings and Email your Council Members
Date: September 19, 2018
Alongside other residents and community organizations, Critical Resistance New York City (CRNYC) has long taken the position that the city must work to immediately close Rikers without constructing new jails. Despite growing community opposition to jail expansion, Mayor de Blasio continues to push forward his plan for four new borough-based jails. We will continue to demand that the City invest instead in life-affirming resources and work to reduce imprisonment and policing. On Monday, opponents to this jail plan came together in a strong showing of unity to demand: No New Jails in New York City! Help us build our power and grow the movement to defeat jail construction. Read more here. 
BACKGROUND:
Multiple news outlets have reported that the de Blasio administration presented construction options for a new Lower Manhattan jail to a select group of elected officials and community-board officers last Thursday. One proposed site is a government building at 80 Centre Street, which would be gutted and rebuilt to rise as high as 40 stories. This enormous jail expansion proposal, accelerated timeline, and aim to begin construction in the summer of 2019 clearly shows that the city is moving recklessly toward replicating Rikers and ensuring that massive new jails divert resources away from communities and persist long into the future.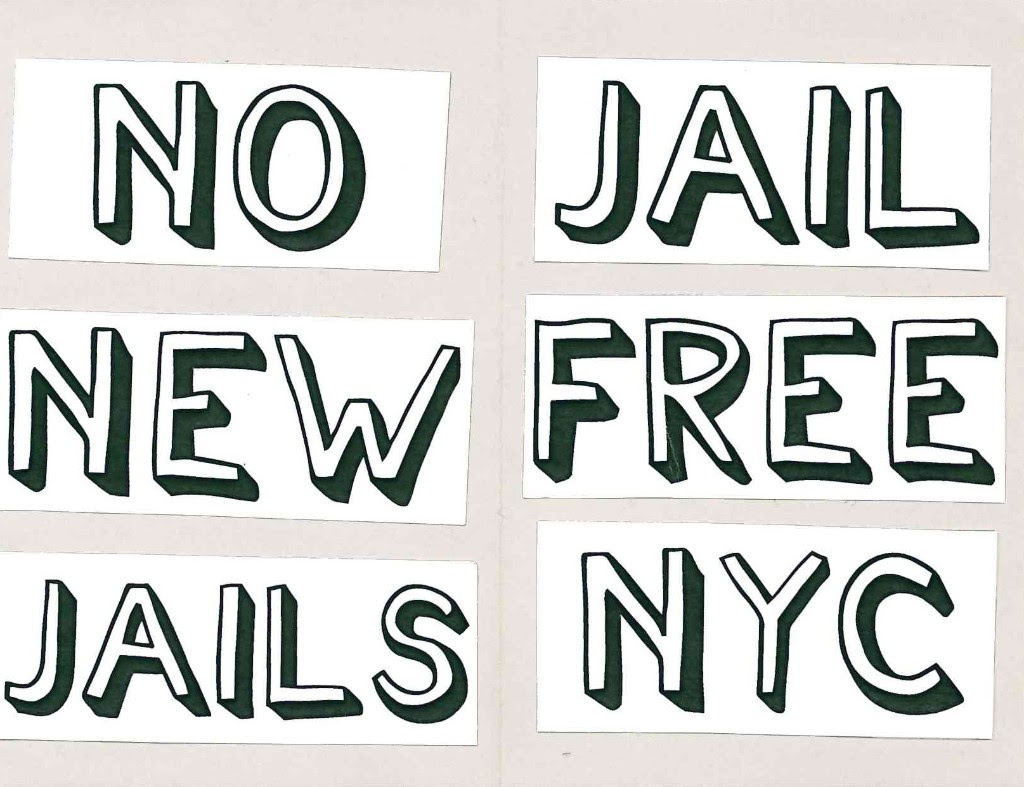 "Rikers Island is the gateway to the many prisons in upstate New York. If the city spends the

estimated $10 billion to build new jails, the city would then have the incentive to fill them," says Daniel, a comrade of CR-NYC currently imprisoned in New York. At the same time as the Mayor is congratulating himself and misrepresenting progress toward closing Rikers, he is overseeing other frenzied and devastating efforts that further criminalize communities: the NYPD is growing their infiltration of the subway system and recruiting people to police their neighbors with the help of a $3.5 million advertising campaign; a new $170 million miniature Rikers will soon open in the South Bronx for the nearly 100 people ages 16 and 17 currently imprisoned on Rikers; and Bronx prosecutors are systematically undermining defendants' rights to a speedy trial.
CR-NYC rejects this proposal and any efforts to squander public resources on the renovation, expansion, or reopening of jails anywhere in New York City.

"By refusing to expand and renew these oppressive cages, we send a message to the state and society that we will no longer accept the status quo," writes John, an imprisoned organizer and friend of CRNYC. "The corruption is not in Rikers itself, it is in the foundation of every penitentiary that stands."